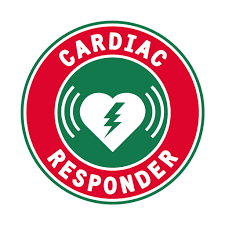 For over 4 years Cardiac Responder has been providing defibrillators free of charge to Turramurra United Football Club. With the number now standing at 13, this is a considerable investment by the Cardiac Responder team, which we would like to thank them for.
They also provide regular training for our players on how to operate them in the case of emergency and ensure that they are maintained to the highest standard.
Fortunately, so far, we haven't had to use them during our games or at training but it's comforting to know that all the Senior teams of the club have one of these on the side of the pitch and that Karuah is also covered.
So that we are all confident we can use one of these machines should the need arise there is a short video that we strongly suggest that you view – you never know… there may come a time you wished you had.
If you would like to know about Cardiac Responder please contact them either via 02 9498 2228 or email [email protected]
About Cardiac Responder
Cardiac Responder is an Australian technology company that guarantees 24-hour defibrillator rescue system protection for clients that include major corporations and government organisations.
Cardiac Responder has saved 74 lives since 2009 with its best practice defibrillator deployment systems.
Their team, which includes TUFC playing members, are driven by the common-sense fact that only working and accessible defibrillators save lives.
Their vision is that anyone can respond to cardiac arrest emergencies, saving lives through awareness programs combined with access to leading defibrillator technology, serviced and monitored 24-hours a day.